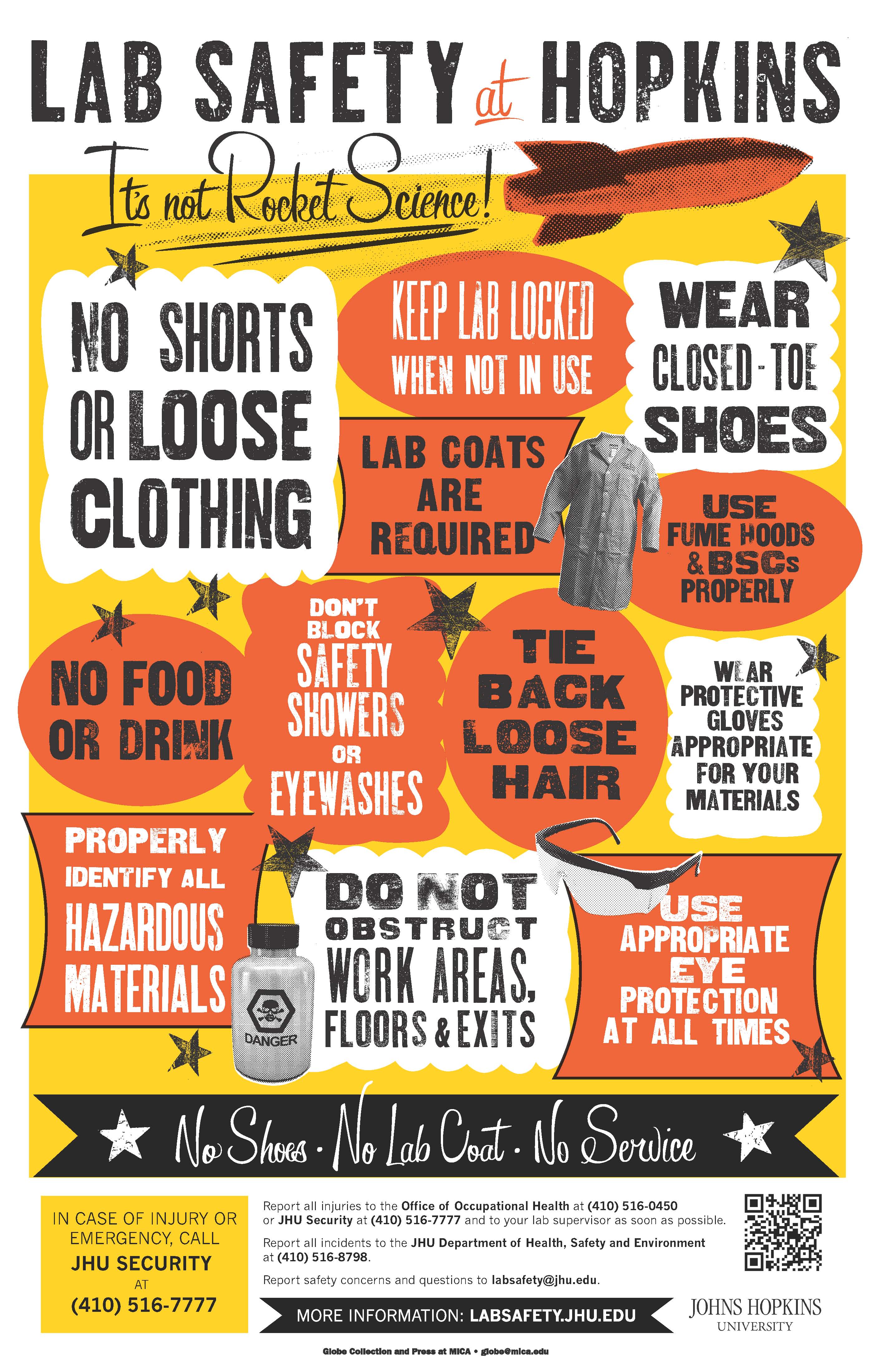 In an innovative partnership,
Johns Hopkins University
and the
Maryland Institute College of Art
(MICA) have teamed up to produce a retro-style poster to educate students about the importance of safety when working in research labs.
The poster is designed in the style made famous by Globe Poster Printing Corp., a defunct Baltimore poster company that produced colorful concert advertisements promoting concerts from the 60s and 70s. MICA acquired many of the company's assets, creating the Globe Collection and Press at MICA, and is the new home for the tools used to create the posters, including thousands of pieces of wood type and boxes of hand-carved illustrations.
According to Johns Hopkins, the collaboration was a natural one for the two schools. While Johns Hopkins was looking for a catchy way to remind students about the importance of lab safety, MICA was working to integrate the historic collection into its curriculum. The two institutions joined forces with safety experts from Johns Hopkins, who supplied the lab safety do's and don'ts, and MICA students designed the poster that declares "Lab Safety--It's Not Rocket Science."